Industry Insight
By Jolin Zhou
|
17 October 2023
Top 7 Smallest Cannabis Vape in 2023 for Journey Relaxation
Topics in this article:
Artrix Demo
Smallest vape
2023
Keywords: Smallest cannabis vape, Artrix Demo
The landscape of cannabis vape consumption has evolved, and the buzz among both enthusiasts and casual users is palpable. Gone are the days of cumbersome vaporizers that demanded their own carrying cases. The modern mantra, "less is more," resonates through the sleek design of today's small vapes, lightweight and compact cannabis vaporizers that embody the essence of convenience and portability.
For those who seek a few puffs during a weeknight, at a lively party, or amidst the roar of a concert, disposable cannabis vape are the answer. Their design is tailored for convenience, sliding effortlessly into a pocket or a petite purse, epitomizing the on-the-go lifestyle. But portability doesn't mean a compromise in quality. These cutting-edge devices pack a punch with potent hits, preserve the integrity of flavors, and often boast tech-savvy features like clog-free dual air vents and superior ceramic heating technology.
It's hard not to spot the trend towards miniaturization and convenience in the vape world, especially with disposables.To guide you in this burgeoning realm of small vapes, we've ventured deep into the vape cosmos, evaluating a myriad of options.The selection criteria included size, weight, flavor, oil capacity, aesthetics, user-friendliness, and portability. With the unveiling the top 7 compact cannabis vapes of 2023, this ranking invites you to join our exploration.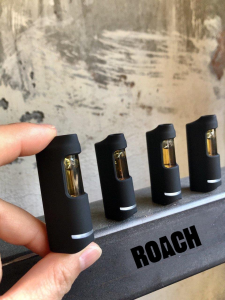 Oil Tank Volume : 0.36 gram
Other Special Features: Unadulterated, true live resin; no shortcuts, no additives
The Roach Cannabis Disposable Vape effortlessly balances in an elegantly compact form, weighing in at just 0.36g and surprisingly slimmer than a Bic lighter. Fully charged and primed, this pocket-sized wonder promises a tantalising array of flavours, each punctuated with a select nicotine finesse. More than just its size, the Roach stands out from the crowd by freeing users from the ubiquitous 5- second puff restriction typical of other vapes. The only downside? Luxury comes at a price.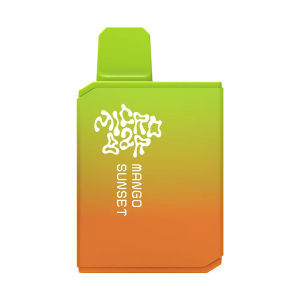 Size: 36*13*67mm
Oil Tank Volume: 1 gram
Other Special Features: Use premium cannabis distillate in their disposables
In Washington state recreational cannabis market, this 1g disposable cannabis vape offers a variety of flavors. From the zesty kick of Lemon Head to the fruity embrace of Blueberry Zkittles and the sweet allure of Strawberry Fields, each MICRO BAR guarantees high potency and pesticide-free assurance. Its discreet design combines style and discretion, allowing for a seamless and attention-free session. The auto-draw battery brings unmatched convenience with its innovative dual airflow system. With fast-charging capability via a Type C cord, this device is always ready for action.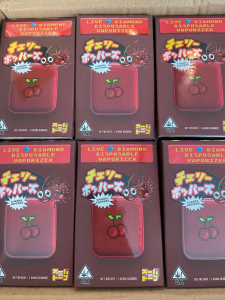 Oil Tank Volume: 1 gram
Other Special Features: Eco-friendly, as it can be recycled up to 5 times before being disposed of properly
Tailored for the ACGN aficionados, the Super Dope Pocket Disposable proudly showcases the highly coveted Lemon Cherry Gelato strain, a masterful fusion of Lemon Cherry and the iconic Gelato lineage. This blend bursts forth with a singular flavor and a harmonious high. Aesthetically, it features small, pixel-inspired designs in vivacious colors, evoking memories of nostalgic games but with a contemporary twist.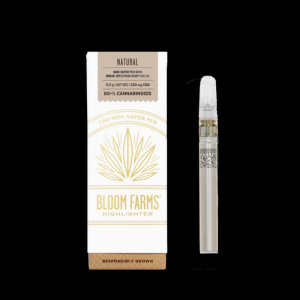 Oil Tank Volume: 0.25 gram
Other Special Features: Immediate satisfaction with over 300 puffs. No need for buttons, preheating, or waiting.
Introducing the Bloom Farms CBD Mini Vapor Pen – a lifestyle statement that also happens to be a high-quality CBD product. Bloom Farms carefully selects only all-natural, broad-spectrum, cannabinoid-rich CBD oil (including CBC, CBG and CBN) and rejects any fillers such as MCT, VG or PG. Using the same technology and oil found in their rechargeable HIGHLIGHTER™ Vapor Battery and Cartridge, this compact marvel, affectionately known as the "MVP", delivers an ultra-premium experience in a convenient package – perfect for on-the-go use and sharing.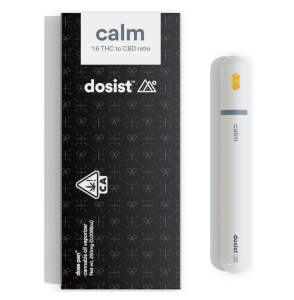 Oil Tank Volume: 0.25 gram
Other Special Features: Unique reset/troubleshoot feature with vibration indicator.
At first glance, its clean design and compact form might give the impression of another ordinary tech gadget on your desk, but the Covert Disposable THC Vape subtly distinguishes it. But this isn't just about aesthetics – every curve, every matte finish has been thoughtfully designed for both functionality and minimalistic appeal. This compact, 1/4 gram (250mg) all-in-one disposable ensures every hit is purer than the last, having aced all lab tests—free from pesticides, mold, and heavy metals. But the charm doesn't end there; if ever you need to recalibrate your dose, a simple upside-down blow does the trick.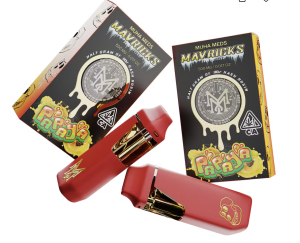 Size: 1.3*2.2*63
Oil Tank Volume: 0.5 gram
Other Special Features: Infused with authentic cannabis and botanical-derived terpenes, this device guarantees an authentic flavor profile.
With a sleek and compact design, Muha Meds Disposables devices are discreet and stylish, perfect for your on-the-go lifestyle. Pre-filled with 100% solvent-free oil and accentuated by authentic, naturally derived terpenes, every draw immerses you in an experience that marries purity with opulence. Whether you're new to vaping or an experienced enthusiast, these user-friendly devices and high-quality concentrates guarantee an exceptional vaping journey.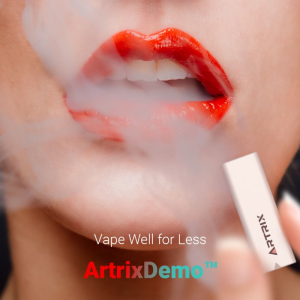 Size: 8*17.2*52.6(mm)/0.31*0.67*2.07(in)
Oil Tank Volume: 0.1/0.2 gram
Special features: World's smallest cannabis vape, superior heating performance, ultra-portable, and snap-in tip type.
The Artrix Demo is a sleek accessory that, much like the sleek and compact Apple Airpods, blends seamlessly into any fashion-forward ensemble. Its featherweight 7.9g and chic 0.1mL volume redefine portable luxury, billing itself as the world's smallest cannabis vape. Don't let its size fool you. This mini marvel promises to unleash deep flavors in seconds with its superior heating capabilities. Whether you're jet-setting on business or partying downtown, the Artrix Demo is the avant-garde companion every Gen Z trendsetter needs.