Do you know how to make

high quality cannabis vape hardware?
"In the still-developing cannabis hardware manufacturing industry, there is a lack of a widely recognized quality standard system to regulate the entire manufacturing and production process of cannabis vape. Artrix, however, is changing the game. "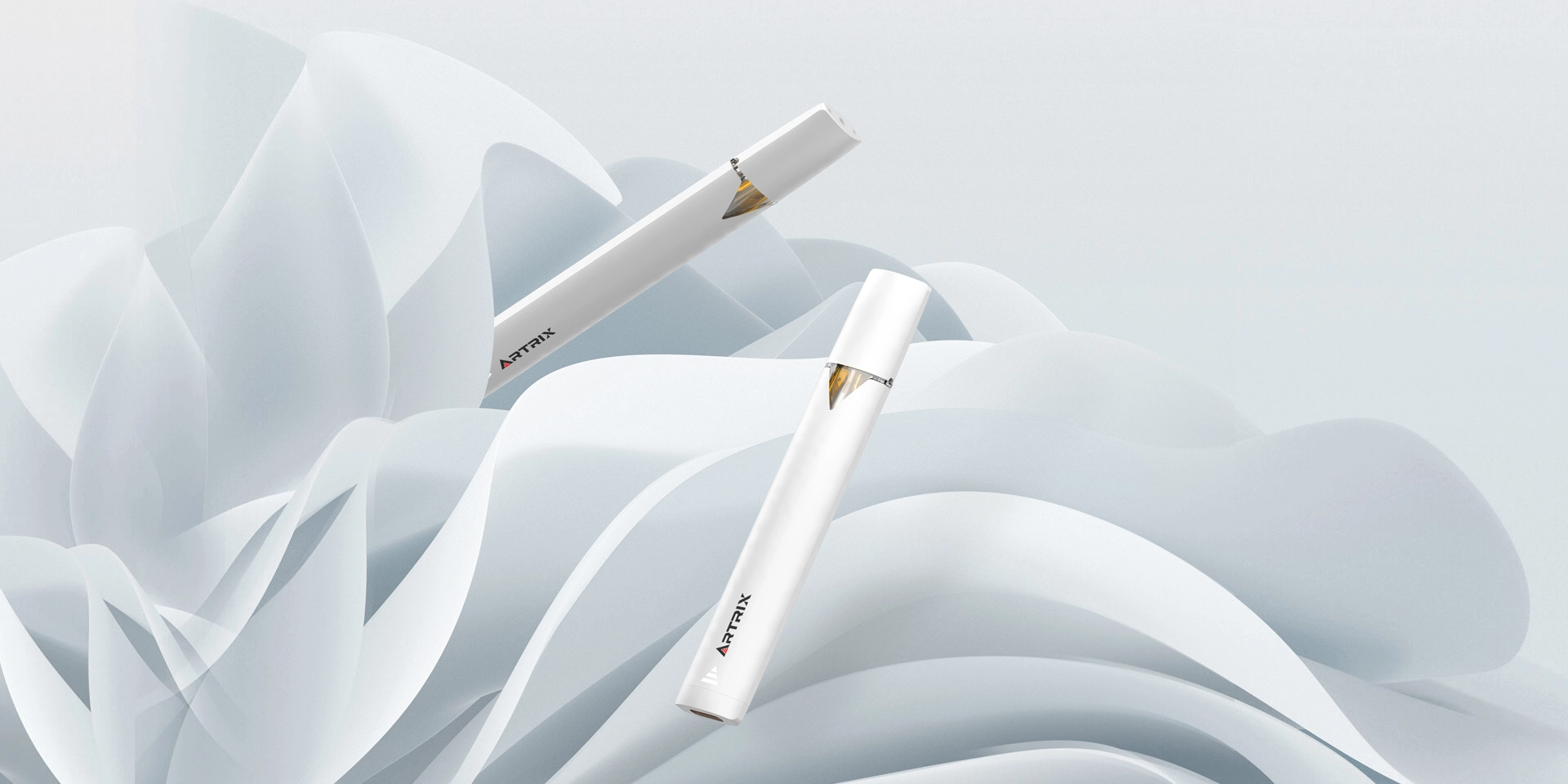 "At Artrix, the philosophy of product manufacturing is precision and safety. We strive for excellence in product quality through optimized manufacturing processes and meticulous attention to detail.
We establish a series of scientific, standardized, and comprehensive Product Quality Standard System from 4 aspects of product manufacturing to ensure extraordinary quality and performance in the final products."
Jessy.C
Chief Product Officer
Over 10 Years
Product Development Experience
100,000-Level
GMP Workshops
State-of-the-Art
Automated Production Technology
Internationally
Recognized Certification Standards
Artrix Standards


Raw Materials


Ceramic Heating Element


Product Research & Developing


Product Manufacturing
For Artrix, food-grade ingredients are the benchmark for quality and safety.

High Borosilicate Glass
Commonly used in the manufacturing of baby bottles

High temperature resistance
Corrosion resistance
Mon-toxic and odorless

For Artrix, food-grade ingredients are the benchmark for quality and safety.

Food-Grade PCTG
Compliant with NSF/ANSI Standard 61

Transparency & glossiness similar to glass
High strength & drop resistance
High temperature resistance
Corrosion resistance

For Artrix, food-grade ingredients are the benchmark for quality and safety.

316L stainless steel
Food-grade & pharmaceutical-grade machinery

Excellent malleability
Ultra-low carbon, environmentally friendly
High temperature stability
Ceramic Oil Absorption Speed: 2.0mg/s

For Artrix, the ceramic maintains an oil absorption speed of 2mg per second, effectively preventing dry hit sand burnt tastes, while also preventing oil leakage caused by excessive oil intake.

Ceramic Sintering Temperature: ≥800 degrees

For Artrix, a sintering temperature of 800 degrees is the key to make a high quality ceramic conductor, ensuring the purity of the ceramic components by eliminating impurities within the ceramic materials.

Maximum Heating Temperature of Nickel-Chromium Heating Wire: 1250 degrees

For Artrix, the exceptional heat conductivity of the heating wire is a fundamental guarantee for consistent vapor production and flavor experience.
International Standard for PCBA: Lead-Free Solder with ≤0.5% Tin-Lead Content (Eco-Friendly Process)

For Artrix, adhering to international PCBA testing standards is a key element in controlling productivity quality and safety of our circuit boards.

Mouthpiece Extraction Force: A Force ≥10kg to Detach the Mouthpiece

For Artrix, ensuring the tightness of every mouthpiece is essential to prevent cannabis oil leaking or oxidation.

For Artrix, achieving a slight sound variation of ≤10db is vital to creating a seamless and enjoyable cannabis vaping experience for our customers.
100,000-Level GMP Workshop

For Artrix, ensuring an absolutely clean and safe production environment is essential for product quality assurance.

For Artrix, the relentless pursuit of precision is the only answer to achieving a near-perfect yield rate of close to 100%.

Automation Line Boosts Efficiency by 50%

For Artrix, leveraging automated production technology and modern management systems is the key to enhancing productivity and reducing costs.

International Factory Production System Standards

For Artrix, the assurance of cannabis vape hardware quality stems from an internationally recognized production system that meets accredited standards.
Maximize Your Product Quality
Stand out with the world-leading cannabis vape product standard system, customize your art-of-state cannabis vape hardware.

Contact Us