News & Releases
By Crystal Lan
|
22 November 2023
Artrix Launches Fitty: The Cutting-Edge Cannabis Pod System Reshapes Conventional Consumption Behaviors With Size-For-Size Compatibility
Topics in this article:
cannabis pod system
Compatibility
Artrix Fitty
Keyword: Cannabis Pod System, Compatibility, Artrix Fitty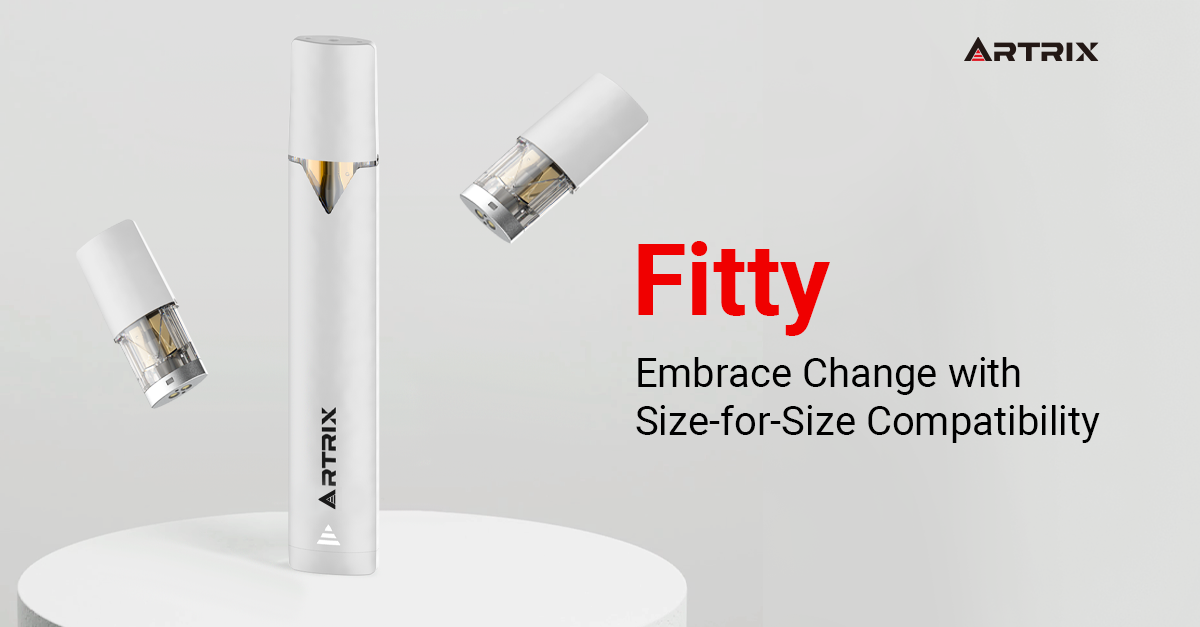 Artrix announced the launch of its latest cannabis pod system Fitty. With its size-for-size compatibility, the innovation provides an option for consumers to experience a wide variety of cannabis extracts with ease and at no extra cost. Artrix, a prominent and forward-thinking business solution provider in the cannabis vape industry that offers product manufacturing, marketing support, and strategic consultation for all cannabis businesses.
Artrix's Fitty cannabis pod system is designed to offer outstanding compatibility in terms of size, impressive vaporizing capacity, and extended battery life. It seamlessly combines aesthetic appeal with high functionality and powerful performance. With its enhanced plug-in design, it provides users with a wide range of options to experience various cannabis oil types from different brands. Additionally, Fitty has been crafted as a portable and cost-effective device, with an unwavering commitment to quality, ensuring both convenience in traveling and use concealment.
In the fast-growing cannabis vaping market, THC pods are one of the rapidly expanding cannabis vape products. Unfortunately, most pod systems lack compatibility with their pods and battery, which leads to additional expenses burden for cannabis consumers. The launch of Fitty exceeded the existing conventions in the realm of cannabis pod system vapes, representing a landmark progression for Artrix. With remarkable size-for-size compatibility, Fitty is an economic-friendly product solution for consumers who are looking for a pod system with the ability to switch between various cannabis strains effortlessly.
In terms of performance optimization, Fitty cannabis pod system is designed with a dual-pathway air channel structure, which effectively avoids the clogging problem in vaping due to the lower temperature or long-term disuse. When the air flows through the breathing-actuated channel and triggers the pneumatic switch, the heating wire heats up and melts the solidified oil in the primary atomizing channel. Based on that, Fitty employs an ergonomic mouthpiece design to deliver a smooth vaping experience, ensuring flavor consistency and durable usability.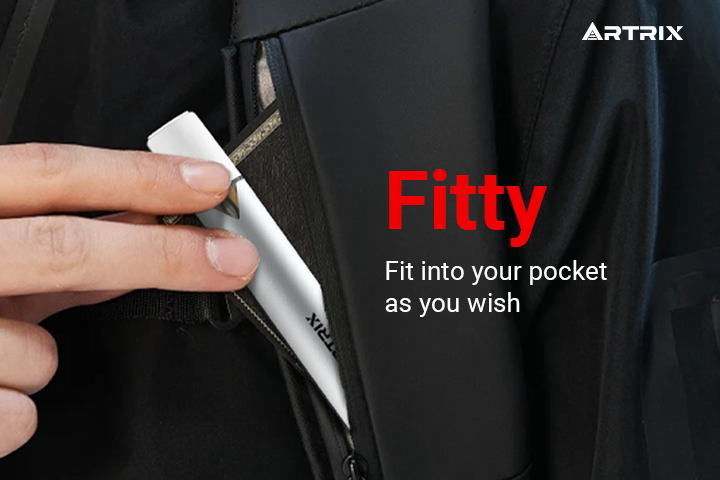 To ensure product competitiveness and brand identity, Artrix offers the 1+9 Exclusive Product Service to all cannabis brands interested in Fitty. Artrix's professional and innovative product R&D team presents 9 distinct design options, allowing clients to select the one that most closely aligns with their preferences. Upon placing an order for over 50,000 units, The client automatically becomes the exclusive sole agent for this design scheme.
Contact Artrix to get free samples and to connect with Artrix's experienced sales team for a 1v1 consultation on potential collaboration opportunities.
About Artrix – Hardware, Marketing, Strategy, We're All in.

Artrix is an emerging international cannabis vaporizer hardware brand that offers more than just cannabis vape devices. It uses an exclusive three-in-one service model that combines superior product solutions, systematic marketing support, and professional strategic consulting to create a great customer experience. Artrix conducts extensive market research and analysis to understand the needs behind each product and provides localized marketing support to maximize its market potential and success.