Industry Insight
By Jolin Zhou
|
31 October 2023
The Top 5 Box-Like Disposable Cannabis Vape: Gen Z's New Must-Have Hardware in 2023
Topics in this article:
Disposable cannabis vape
all in one vape
GenZ
Keyword:disposable cannabis vape, all in one vape, empty thc disposable, GenZ
As a Delta-9 THC enthusiast, you might be used to sitting in a circle with your friends, pulling out a desktop vaporizer to enjoy your favorite cannabis strain. Or perhaps, you're the type to carry a cannabis oil pen, ensuring a subtle, mobile indulgence. Yet, as you look around, there's a shift happening. You might spot those sleek box-like vaping devices with an eccentric logo, something like the Micro Bar, being passed around. This little boy has taken the Gen Z crowd by storm, surfacing on social media trends and accompanied by hashtags like #boxvape and #disposablevapebox, prompting you to ponder – when did the D-9 consumer base become so young and hip?
The shift towards these box-like disposable vapes didn't happen overnight. For those keeping up, D-8 products have long attracted a younger demographic with their box-shaped disposables, and even nicotine devices have trended towards larger, boxier designs. The D-9 market cleverly tapped into this design similarity, creating products that not only appeal to the younger consumer base but also provide a more discreet way to enjoy the benefits of cannabis.
It's a win-win, with the added bonus of fitting seamlessly into the modern, Instagrammable aesthetic that Gen Z can't get enough of. But it's not just about good looks – these all in one vape not only a Empty disposable but also deliver a range of delicious flavors and strains, combined with top-notch technology that elevates the vaping experience to a whole new level. This article is your guide to navigating the top 5 box-like disposable cannabis vapes on the market today, with a keen eye on various factors like user-friendliness, discreetness, flavor, and social media presence. So, let's dive right in.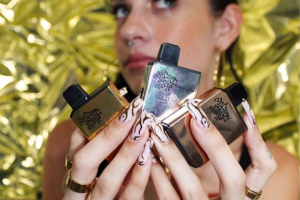 Image sourced from Instagram @Microbar.us
Micro Bar is the latest flex for the cool kids in Washington. It's got that discreet box shape, just like the mini sized nicotine vapes, so you can keep it chill while enjoying your cannabis.But don't be fooled. This isn't your average cannabis vape. The flavors are next level, with all these fruity taste options just hitting right. Plus, the aluminum body feels insanely smooth and keeps things cool. All the Insta influencers are already on it, making the Micro Bar the must-have streetwear accessory of the season.

Meet Cubox, your new pick, for an awesome vaping experience. This little vape is super smart – it has two air pathways and no central post, so you get a silky smooth, even balanced flow of air that makes every hit just perfect. It's literally easy to use – no buttons, no fuss. And it's made from super clean material, so it tastes 100% pure. Did we mention how adorbs it is? Tiny, sleek, and with these comfy rounded edges that make it super comfortable to hold. Plus, you can pick between 1ml and 2ml oil capacity, so you're all set, no matter where the day takes you.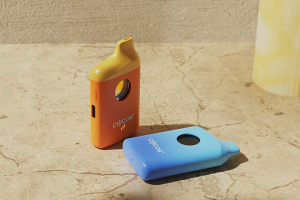 Image sourced from Cilicon official website
ELEV Box7 is the disposable vape you've been waiting for. This bad boy has a transparent tank, so you can always see how much oil you've left—no more guessing. Plus, with just a button click, you can turn it on or off, heat it up, or change the voltage. But that's not all. This hardware adjusts the temperature for you, so you always get the perfect hit. And with its fancy ceramic heating tech and mesh coil, every puff of cannabis vape will be fresh and super potent.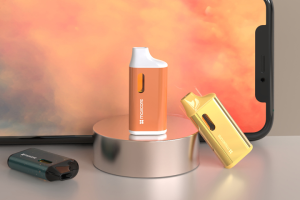 Image sourced from MaxCore website
Maxcore has the style and the smarts to be your new favorite. It's got that dope, boxy look, and forget about those old-school vapes with cotton and posts. The tech inside is top-notch (it's called PUREXCORE®), and it gives you mad vapor clouds without wasting a single drop of oil, and the tank? Made from the food-grade material, it makes sure your flavors are always on point. Filling it up is a breeze with its open top and the press-fit mouthpiece just snaps right on.

Image sourced from the official website
BBTANK GLO POD is changing the game with its cool post-less design and dual air pathway that ensures a smoother draw by providing a balanced flow of air, while also optimizing the device's internal structure to enhance overall performance. And don't worry about running out of charge; the Type C port has got you covered. But the real star of the show is the tech. Let's talk all-ceramic stuff and fancy nano-extraction that gives you the cleanest, purest vape, with zero cotton in sight.