Industry Insight
By Jolin Zhou
|
07 November 2023
Overcoming Challenges: 3 Step Strategies for Small Cannabis Social Equity Businesses
Topics in this article:
Cannabis Equity
Artrix Drillor
ASEP
Keywords: Social Equity Program,Drillor,510 Carts
In the iconic Upper Haight neighborhood of San Francisco, Shawn Richard stood before the San Francisco Planning Commission, advocating for the first-ever cannabis dispensary in the area. His mission was clear: "I want to bring something back to the community that has given me so much, and show that change is possible," he stated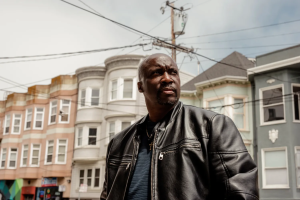 Richard is the first approval in San Francisco's cannabis equity program. Captured by CARLOS CHAVARRIA
As WIRED correspondent Matt Simon once interviewed, Richard's past is a tapestry of hardship, marked by three decades in Folsom State Prison for cocaine dealing and the tragic loss of his younger brother. These experiences led him to found Brothers Against Guns, a non-profit organization that fights gun violence in the city. His journey symbolizes his transition from a troubled past to positive change and fits perfectly with the Commission's search for 'upstanding cannabis business owners'.
 While the social equity program has provided Richard and his business with crucial support, including accounting services, capital improvements, legal assistance, regulatory compliance and rent , the journey has not been without its challenges. Surprisingly, Richard found himself dealing with an overwhelming amount of paperwork and a frustratingly slow bureaucracy that can often dampen the spirits of even the most enthusiastic business owners.
Furthermore, high taxation has posed another significant hurdle on Richard's path to profitability.
"Taxes are kicking my butt. We gotta do something about the taxes; we gotta figure out how to lower them. We really are not making any money. The State of California already has high taxing as it is, and so the cannabis tax is two times the amount of normal taxes!"
Richard shared with local newspaper Bay View. These unexpected challenges highlight the ongoing struggles faced by equity businesses, despite the support provided by social equity programs.
3 Key Challenges for Small Social Equity Businesses
The social equity program has opened the doors to the thriving and profitable cannabis market for minority communities. However, these small equity businesses face a common challenge shared by many small and medium-sized business entrepreneurs in this industry – they must quickly adapt to the fierce competition and ever-changing landscape of the cannabis market, or they risk failure and the inability to survive.
1. Financial B

arriers
Financial barriers are a significant challenge for equity business owners. Compared to traditional industries, it is more difficult for cannabis businesses to obtain a bank loan due to federal regulations that discourage financial institutions from providing support. As a result, many cannabis entrepreneurs face limited financing options and must have significant capital to sustain their businesses. Richard says, "If you don't already have the cash, you're going to have a hard time lining up the capital needed to rent a storefront, acquire stock, or pay workers."
2. Fierce Competition from Giants
At the same time, there is fierce competition from established cannabis giants, especially those based in Canada, where cannabis is legal nationwide. It has been reported that two giant Bay Area dispensaries, Apothecarium in San Francisco and Harborside in Oakland, were recently acquired by Canadian companies. In addition, multi-state operators (MSOs) in the US have greater control over the supply chain, ensuring that their products are readily available to consumers in different markets. For example, Green Thumb Industries, one of the largest MSOs in the US, operates 16 production facilities and has licences for 111 retail locations in 14 states. This means that these cannabis giants have extensive distribution networks and established relationships with retailers, allowing them to offer consumers lower prices, making it harder for small businesses to compete.
3. The Price of Market Access
Moreover, access new markets and distribution channels is difficult. Larger companies, like Berner's store known as a "marketing machine", are leveraging their relationship to expand their market presence. With a seamless integration of aggressive social media marketing, cookies-style brand identity, and hip-hop artist endorsements , it creates significant buzz and operates 55 stores in 20 states and 7 countries at the end of 2022. However, this type of marketing can be costly and out of reach for most smaller businesses with limited budgets and networks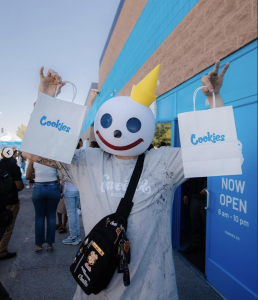 Image sourced from Instagram@cookiesenterprises
"It's a Game of Thrones," says Nina Parks, a cannabis activist and consultant who helped set up San Francisco's equity program. "To navigate the increased competition, small equity companies should strategically prioritize conducting solid market research, securing market access and building community connections to emerge victorious in the highly competitive marketplace. The question is, how can they effectively achieve these goals?
3 Step Strategies for Small Cannabis Equity Businesses to Thrive
So you are a small business owner, and you still have significant opportunities to thrive despite fierce competition. By targeting niche markets, offering personalised customer service and capitalising on your agility and strong community ties, you can carve out a unique space for yourself. Here's how:
1. Access to Cannabis Market Research and Adequate Data
For years, the cannabis industry has operated somewhat in the dark, and hasn't always had the same kind of helpful data and information that other industries have. People who started cannabis businesses used to figure things out as they went along, which often led to mistakes and made it harder for their businesses to grow. Luckily, things are starting to change, and now there's more market research available to help understand things like competitive landscape, niche markets, and data-driven trends.
This kind of information is super important, especially for small businesses that don't have a lot of money or resources. By using market research in cannabis industry, you can get to know your customers better, keep up with trends, and understand what other businesses are doing right or wrong. This kind of information can help you make smart choices that will help to make more money and grow business. And since the cannabis industry has a lot of rules that can be different in different places, having accurate information can also help make sure that businesses are following all the laws and regulations they need to.
2. Differentiation and Lightweight Asset-Operating Model
In the cannabis industry, small businesses need to find ways to stand out and save money at the same time. By taking risks on new products or services that larger companies might shy away from, these smaller businesses can truly carve out a niche for themselves. One way to do this is to offer personalized products and exceptional customer service. You can create tailored products such as special strains of cannabis, organic options, or innovative vaping technology to meet specific preferences.
At the same time, small businesses should think about using a "lightweight" approach to how to sustainable operate. This means you should use third-party assets and focus on what they're good at to cut down on costs. For example, instead of spending money on investigating and marketing tools or teams, you can work with established organizations and sell your products online. This way, you can save money and put more focus on making you unique products, giving customers a great experience, and building a strong connections within community.
3. Knowing Your Clients and Building Community Ties
Successful marketing initiatives come from brands that really know their customers – where they go, how they spend their money, why they take their medicines and what kind of communication they can relate to. Take the story of Marie Saloum for example. With a deep understanding of her customers' desires and preferences, Marie has curated the launch of special cannabis-themed Valentine's Day boxes and Mother's Day cannabis bouquets. Complete with treats such as cannabis-infused chocolates and beautiful bouquets adorned with cannabis flowers, these offerings have been an instant hit with the female members of the cannabis community.
Marie's approach to business exemplifies the importance of fostering a strong connection with your cannabis community and clients. By taking the time to truly understand your consumer and craft offerings that resonate with them, you can build a loyal customer base that will not only support your business but also help to propel it to new heights. In a market that is becoming increasingly crowded, forming meaningful connections with your community and clients is the key to standing out and achieving lasting success.
Artrix:

Supporting Social Equity in Cannabis Business Growth
As a leading cannabis vape solution provider, Artrix brings a wealth of expertise to the market, making it the go-to partner for small equity businesses. With its comprehensive market research, expert design and manufacturing capabilities, Artrix crafts personalized products and delivers top-notch customer service, all backed by innovative marketing strategies. This makes Artrix an ideal partner for those looking to make a mark in the competitive cannabis market.
In line with its commitment to social equity, Artrix is proud to announce the launch of the Artrix Social Equity Program (ASEP). As part of this initiative, Artrix will be giving away 100,000 Drillor 510 threaded cannabis vape cartridges to cannabis businesses and brands, alongside personalized market advice and marketing support tailored to different regions.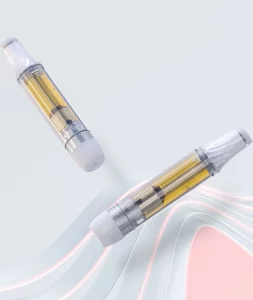 The ASEP aims to bridge the gap between cannabis entrepreneurs in need of resources and organizations that can provide them. Through this program, Artrix hopes to foster positive change in the industry, ensuring high-quality cannabis vape products are accessible to all and supporting sustainable initiatives that uplift communities previously left behind.
Commercial Cannabis Construction Consulting
As a responsible participant in the cannabis industry, Artrix is taking tangible steps to support social equity within the sector. Leveraging its expertise as a leader in cannabis vape business solutions, Artrix aims to provide tailored support to diverse regional markets, including product support, market insights, product expertise, and marketing solutions.
If you want to be part of the ASEP program, just click the link below.